Highlights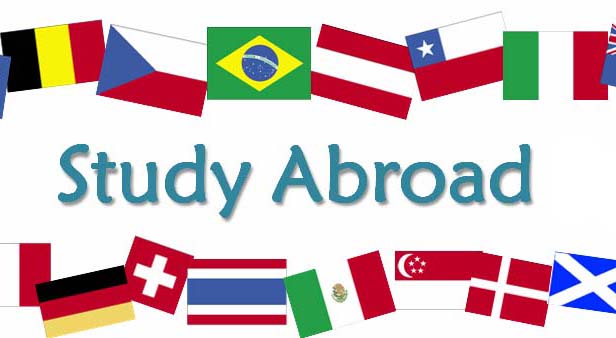 Study abroad experience improves graduates' competitiveness in the job market.
Financially challenged students often opt-out of the opportunity because of expense.
GMFF is raising money to help 4 students study abroad this summer – a future nutritionist, international teacher, international business manager and music teacher.
One of our hopes at the Goodwin Meissner Family Foundation is that we not only help students get through college with little to no debt, but that those graduates are competitive in the job market.  After all, college isn't just about growth and learning – it's the launching pad for what we hope is a long and productive career.
When taken seriously as an opportunity to enhance a degree program, explore potential careers more deeply and embrace a new culture — study abroad is valuable to students and their future employers.  Six in ten (62%) of employers place value on study abroad and associate important "employability" characteristics to study abroad experience such as:  adaptable, confident, decisive, risk-taker, and ability to work in cross-cultural teams.*
There are many things our scholarship recipients can do to set themselves apart in a competitive job market. For one, most are first in family to attend college and overcome many challenges to achieve that distinction.  However, with study abroad becoming increasingly important in the global economy, this competitive advantage is out of reach because of expense for most.  On average, the need is $1500-$3500 — and this can feel like a mountain to those who are attending college on grants, scholarships, loans, work study and/or part-time work off campus.
Rather than diverting money from our Last Dollar Scholarship program, we'd like to help by raising money for 4 students who've come forward from our partner organizations.  Their total need is $10.3K.  Their stories were quite compelling to us, see what you think:  Study Abroad Sponsorship Opportunities  We'll pass on donations of any size directly to the students through their universities, so 100% of dollars raised will be used to further their dreams to study abroad.  To donate, email info@gmff.foundation.
References:
* "Overseas Study Brings Significant Career Benefits." 1 May 2015.  Article by Rob Malicki, Director at the Global Society
"The Benefits of Studying Abroad while in College."  19 Feb. 2014.  Copyright Uloop Inc.  Written by ERIN MCMULLEN
"Studying abroad could give you an edge in the job market." Jareen Imam, CNN.